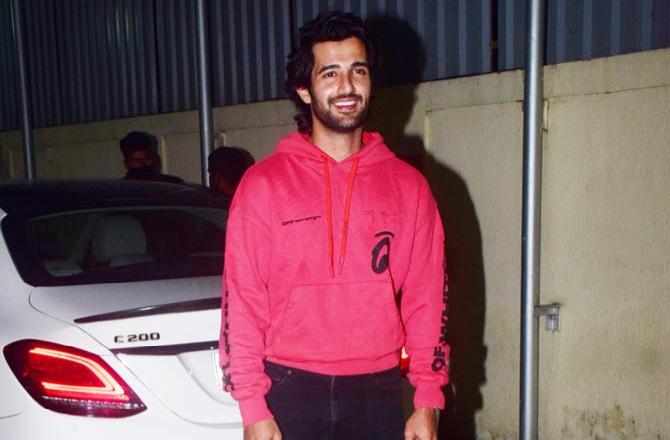 Indoo Ki Jawani hit the screens last Friday and to celebrate the day, Aditya Seal flew down to Mumbai for a day yesterday to attend a special screening of the film. The actor has received a thumbs-up for his performance in the film where he plays a Pakistani tourist who matches with a young girl from Ghaziabad on an online dating app.
Aditya is currently shooting for his next film, a dance horror comedy, being directed by choreographer Bosco Martis, in Goa. Amidst a hectic schedule, he made sure that he takes a day off and fly to Mumbai to arrange for a special screening of Indoo Ki Jawani for his family and close circle of friends at PVR Cinemas. He flew back to Goa the same day to resume the shoot for rocket gang.
Needless to say, the actor was happy to relive the movie watching experience on the big screen. Strict guidelines pertaining to Covid-19 were followed inside the auditorium where the audience was required to maintain one seat distance between them.
Talking about it, Aditya excitedly shares, "We were elated when we came to know that Indoo Ki Jawani would be releasing on the big screen. I was in Goa shooting for my next with Bosco Martis but I knew that I had to be back in Mumbai even if it meant for a day. I could not have missed watching my own film on the big screen, after what seems like years, for the world. It definitely made for a unique experience to maintain social distancing while watching the film but this is the new normal and we need to adhere to it."