HBO has now released a preview for House of the Dragon's season finale, episode 10, and the trailer may have teased another major death. The trailer dropped glimpses of the aftermath of Aegon II's ascension to the Iron Throne.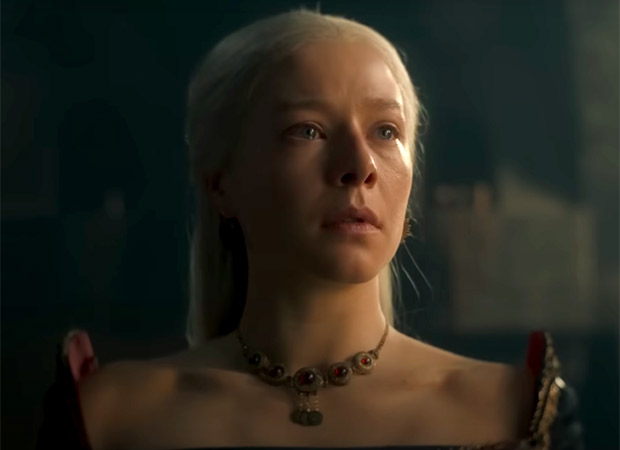 As noted by TV Line tabloid, the finale will bring Rhaenyra and Daemon into the fray after she learns that her father has died and his wife, Alicent (with the help of her father, Hand of the King Otto Hightower), has installed her own son in the realm's most honored spot.
"The Greens are coming for you, Rhaenyra, and for your children," Rhaenys warns the princess, kicking off a minute-long look at the Targaryen camp as they prepare to lay siege to the Red Keep. "You cannot bend the knee to the Hightowers. They stole your birthright," Daemon adds.
House Of The Dragon finale episode "The Black Queen" will debut at 6:30 a.m. Monday, October 24 on Disney+ Hotstar. The series has aired nine episodes. The series has been renewed for season 2.
The series is a gripping saga that takes us, viewers, deep into the extraordinary world of Westeros and explores the Targaryen family – the all-powerful dragon riders who are the seemingly invincible rulers of the seven kingdoms. Bitter rivalries, jealousy, lust, the quest for power, and betrayal will tear the Targaryens apart and threaten to destroy a dynasty that has ruled unchallenged for a century.
Directed by Miguel Sapochnik, Clare Kilner, Geeta Vasant Patel, and Greg Yaitanes, with George R. R. Martin, Ryan Condal, and Miguel Sapochnik along with Sara Hess, Vince Gerardis and Ron Schmidt, helming as executive producers. Even though the series is a prequel to Game of Thrones, House of the Dragon has an individual storyline with new characters played by an impressive cast, including Emma D'Arcy, Matt Smith, Paddy Considine, Olivia Cooke, Rhys Ifans, Steve Toussaint, Eve Best, Fabien Frankel, and Sonoya Mizuno.