Break The Noise Records is back with a bang with their latest offering, the GEMINI EP, courtesy of Brit-Asian pop sensation JAGTAR.
Jagtar grew up in the UK with a childhood enriched with music and culture, and in 2015, his journey as an artist officially began working with the likes of VIP Records and Aman Hayer. His musical debut was met with great success, rising to number one on the iTunes world chart. Since then, Jagtar has collaborated with several artists and music producers globally whilst searching for his own unique sound.
JAGTAR had always wished to stand out, and in the pursuit of his X Factor sound, he caught the eye of artist developer and songwriter Kiranee.
Working hand-in-hand with music producer Rishi Rich, Jagtar was invited to spend time with the Break The Noise Records team in Mumbai, giving him the opportunity to collaborate on the tracks DAS DE TU and LOST.
His time in India cemented a new beginning for Jagtar as an artist, and with the right mentorship and guidance, he finally found his direction.
The new EP, Gemini, boasts fusion melodies enriched with the sweetness of Jagtar's Punjabi culture, all packaged in his formidable signature style of music.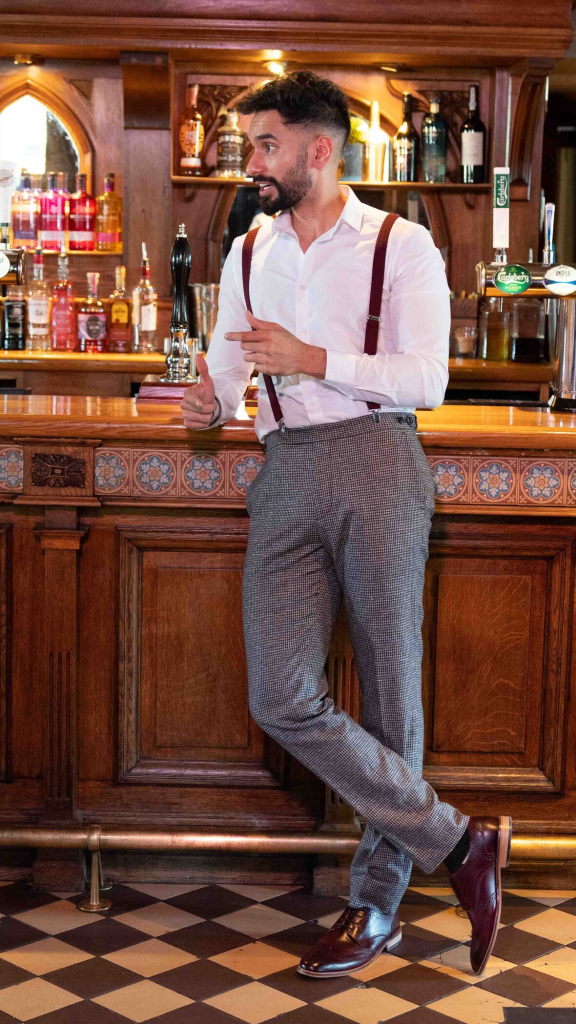 The Gemini EP features the songs HAI HAI and TERI AH, and both tracks are very cleverly integrated into one dramatic video!
JAGTAR says: "I've been working away at my craft within this industry for some time now, and I believe that it is time for me to come to the table with something completely different and prove that our UK Asian music scene still has something to offer. Working with the Break The Noise Records team has allowed me to tap into the sound I had been searching for, and I'm truly excited for everyone to witness my musical rebirth!"
Produced by the master of fusion music and developing artists, Rishi Rich, both songs on the EP are indeed stamped with iconic Brit Asian sounds and pay homage to the roots of the Brit Asian culture and with Kiranee lending her lyricist and composition perks; together, the EP is bursting with talent!
KIRANEE says: "Our Brit Asian music industry has had some great male pop artists in the past, such as Jay Sean for example, but it is high time that our scene comes together to push another artist. JAGTAR has been in the music game for some time, but this truly feels like his debut! He has the sound and the persona, and working with him on this EP and developing him as an artist has been an enriching experience. With Gemini, I am really hoping that our British Asian music scene can reclaim the crown that WE set for the standards of Asian Fusion music."RISHI goes further to say: "I have always had a certain flair for choosing artists with a certain X-factor about them, and being introduced to Jagtar, it was one of those moments. Every artist at some stage in their career needs development and guidance, and it takes a certain kind of artist to stand up and say I want to be different; I want to experiment and explore music and dare to make something new. That's exactly what happened with JAGTAR, and not only does he have the support of both myself and Kiranee, but he also has the backing of Break The Noise Records and of course, Startist Global. I hope that people enjoy the EP just as much as we did making it."
Both 'Hai Hai' and 'Teri Ah' will be released via Break The Noise Records on the 1st March 2023 and will be available via digital platforms and streaming sites globally.To stream the EP from your chosen streaming platform,
CLICK HERE