With what seems to be one of the most candid interviews of Bollywood's 'Royal' couple Deepika Padukone and Ranveer Singh, the eighth season of Koffee With Karan kicked off with a bang. Karan Johar, who has also been a close witness of their relationship, not only discussed about their marital life and their journey towards this commitment but he also made an interesting remark about a remake which was planned by Karan Johar featuring him, his wife Deepika, and the latter's ex Ranbir Kapoor.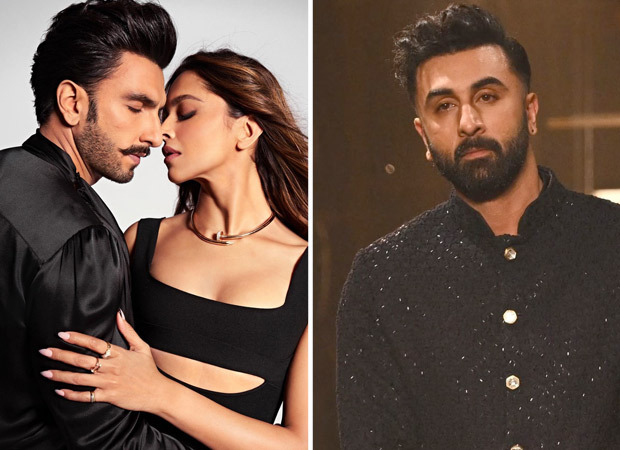 During the infamous Rapid Fire round on Koffee With Karan 8, Ranveer Singh was asked by the host Karan Johar, 'If any actor would be cast in a love triangle with you and Deepika Padukone who would it be?" and pat came Ranveer's reply, "Ranbir Kapoor". Adding further, he continued, "You wanted to make Sangam remake with the three of us, then what happened? Dinge maarte ho tum Karan, banate kuch nahi ho. Violent action banaunga, massy action banaunga tumhare saath (You just talk Karan, you never make anything. You told me you will make violent, massy action entertainer with me)". Karan interrupted immediately as he asked them, "Main Sangam abhi bana sakta hoon, time hain (I can still make Sangam but do you guys have the time)." Both the actors immediately agreed to his offer and now it is yet to be seen if Ranbir Kapoor will be giving his consent to his Bollywood's cult love triangle.
Sangam (1964) revolves around three best friends Radha, Gopal, and Sundar, as love complicates this relationship putting their loyalty, friendship, and marriage to test. The cult love triangle was directed by Raj Kapoor who also played the role of Flight Lt. Sundar Khanna along with Rajendra Kumar as Magistrate Gopal Verma and Vyjayanthimala as Radha Mehra.