No matter how crazy the OTT space gets with its intriguing web series, the enthusiasm for films will dwell in our hearts forever. Tell us; doesn't the announcement of a new movie excite you? Of course, it does! And the fact that you are here reading this article validates it! Speaking of all this, we remember that Amit Majithia is going to bring us a brand new Bollywood film. Isn't this thrilling news?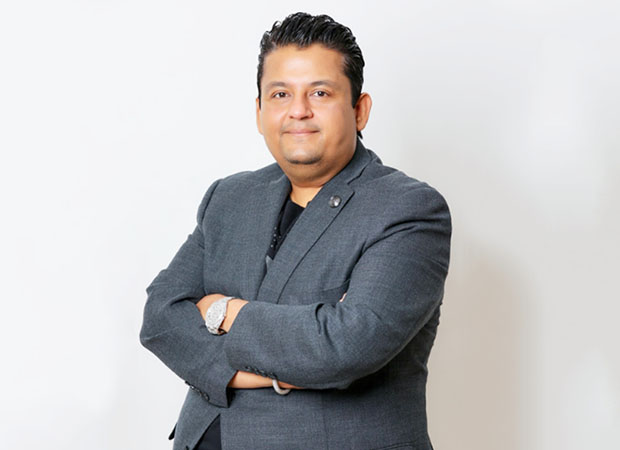 Amit Majithia is the founder of the production house called BCC Music & Events and is also the man behind numerous hit music singles. Well, after causing waves in the music video space, the producer is ready to mark his foray into the film industry. The film is said to be a romantic drama featuring some fresh talents.
Talking about this yet-to-be-titled film, producer Amit Majithia says, "The film will take you on a beautiful roller coaster ride of love. Get ready to witness a story that is full of emotions and surprises; a movie that will keep you glued till the end. We have focused on bringing fresh faces, and the entire team is already showing their dedication. I'm confident that you will enjoy watching this film."
When asked about his experience of entering the filmy world, Amit Majithia couldn't stop gushing about it. He said, "I'm very excited about it. Films have always been the ultimate source of entertainment, and I can't wait to enthral people with my own piece."
We hope that Amit will reveal more about this project very soon. Besides this film, the producer has also announced a music video titled 'Bardasht'. Under the label of BCC Music & Events, Amit Majithia has already entertained us with a slew of smashing hit music videos like 'Chubhti Hai Saansein', 'Juda Hojaye', 'Dil Todiye, Chadd Ta', 'Saare Jahan Se Aacha', 'CBTF Anthem', 'Will Shoot Ya', 'Bewafa', and now, he is preparing us for more hits.
All of these music videos have received more than a million views. People await the singles released by Amit Majithia. His upcoming work also includes 'Taaviz'. We wish him the best for his future projects and hope that top the chartbuster.