Urvashi Rautela recently got into a controversy with cricketer Rishabh Pant wherein the two of them were seen taking indirect digs at each other on different occasions. It started when Urvashi Rautela mentioned a certain RP who insisted on meeting her when she was in New Delhi. In an interview, Urvashi mentioned how 'RP' waited for her in the lobby. Followed by her statement, cricketer Rishabh Pant took to social media to speak about 'celebs lying during interviews' on his post without naming anyone. The blame game continued with Urvashi responding and now the actress has gone a step further as she apologized to RP on video.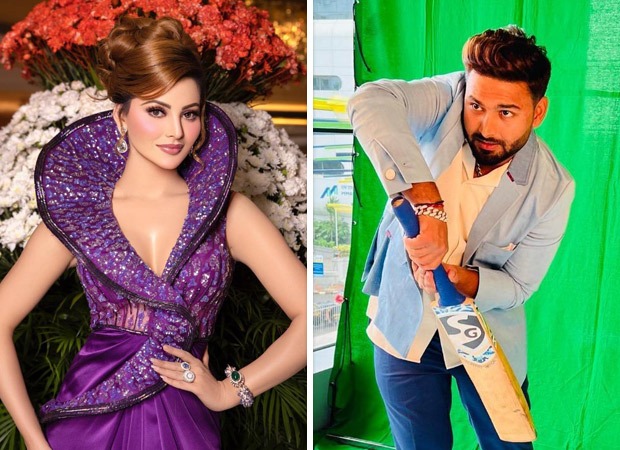 In a recent video uploaded on social media by Instant Bollywood, Urvashi Rautela was asked about giving any message to a certain RP. She responded with the statement, "Seedhi Baat No Bakwaas. (Straight forward and no beating around the bush). Isiliye I won't do any bakwaas, " when she was asked a direct question about the 'RP'. She went on to add, "All that I want to say is that… what do I say… Nothing! Sorry.. I am sorry!"
Urvashi Rautela said, "I was shooting in Varanasi and had a show in New Delhi. I was shooting full day and at the night I had to get ready for the show. Mr. RP was waiting for me in the lobby. But I was so tired after the show that I slept off. I got several calls. When I woke up I saw about 16 to 17 missed calls. Out of respect, I felt bad that someone was waiting for me. I am not one of those girls who will let someone wait just because he is a guy." Followed by this, cricketer Rishabh Pant took to social media to say, "It's funny how people lie in interviews just for some meager popularity and for hitting the headlines. Sad how some people are so thirsty for fame and name. May God bless them. #merapichachorhoBehen #jhutkibhilimithotihai."
Although he took the post down, Urvashi further went on Twitter to add, "Chotu Bhaiyaa should play bat ball. Main koyi Munni nahi hoon badnam hone with young kiddo darling. Tere liye #Rakshabandhan Mubarak Ho. #RPChotubhaiyaa #Cougarhunter #Donttakeadvantageofasilentgirl."
With the latest apology coming from Urvashi Rautela, we wonder what would be the next response coming from Rishabh Pant.