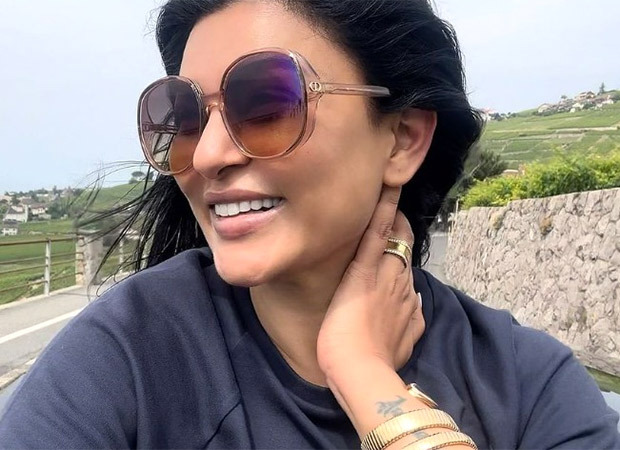 Sushmita Sen's latest venture into the world of web series has not only received praise from critics but has also captured the hearts of the audience. Her portrayal of transgender activist Shree Gauri Sawant in Taali has left viewers absolutely captivated. In a remarkably short span since its release on Jio Cinema, Taali has already achieved remarkable success.
The Bollywood actress took to Instagram to express her deep gratitude for the overwhelming response that Taali has garnered. Accompanied by a radiant smile in a shared photo, Sushmita captioned, "This happiness is a vibe!! And YOU are the reason!!! Thank you all for the love, respect & appreciation you'll have been showering on #Taali." Her heartfelt message resonated with the fans, as she used emojis to convey her excitement and appreciation.
But Sushmita's expression of gratitude didn't end there. In a thoughtful gesture, she tagged the entire cast and crew, extending their collective thanks for the success of the series. She continued in the same post, The calls, the messages, the posts, the stories, the flowers, the love notes All forever cherished!!! Thank you for opening your hearts!!! The world needs it!!! #trulyoverwhelmed I love you guys!!!! #duggadugga."
With Sushmita Sen's heartfelt portrayal and the engaging narrative of Taali, it's no surprise that the series is making waves in the entertainment world. Taali, directed by Ravi Jadhav and featuring an ensemble cast, including Krutika Deo, Ankur Bhatia, Aishwarya Narkar, Suvrat Joshi, Hemangi Kavi, Meenakshi Chugh, and Maya Rachel McManus, narrates the inspirational journey of transgender activist Shreegauri Sawant. The biographical drama made its exclusive debut on JioCinema on August 15.