Malaika Arora was seen last night at the birthday bash of Seema Khan. The lady stole the show. While birthday girl Seema Khan turned up in an all-black ensemble, Malaika Arora left people awestruck. The lady proved that when it comes to sexy street style, no one can beat her. She wore a pair of boyfriend jeans with a white top. A multicoloured purse and statement necklace were her accessories of choice. Our eyes are on the white top that the lady wore. If you look at it, the top looks a lot like the blouses shown on Bengali women in daily soaps. We are talking of shows set in the yesteryears. But take a closer look you'll realise that it is far hotter than that. Just check out these pics…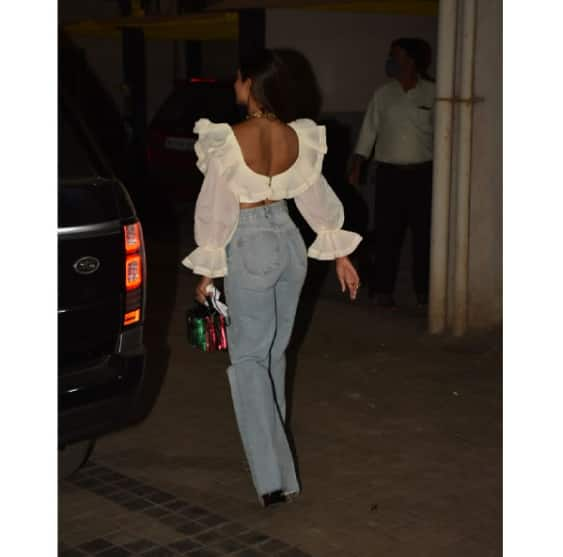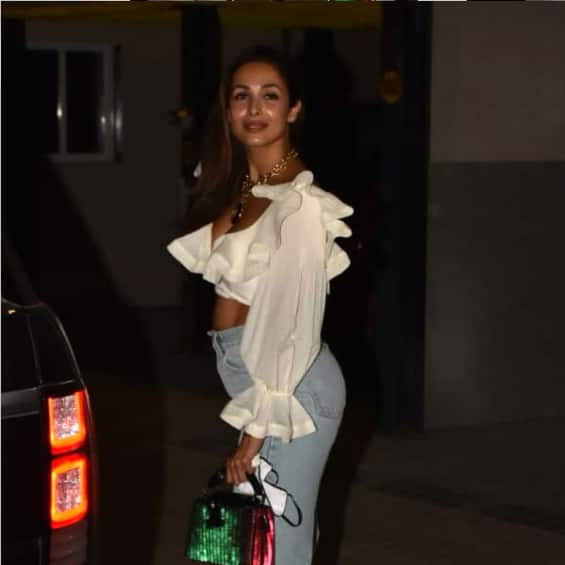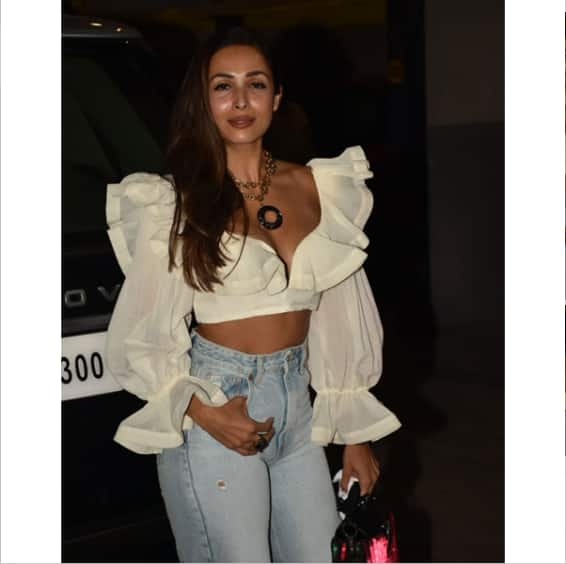 Malaika Arora had always rocked the gowns and bodycons dresses. Nowadays, it is her gym wear that grabs all the attention. But what the fashion police loves is the range of outfits she can rock. Very few do denims as nicely as Malaika Arora. We are sure that many have a frilly top like the one donned by Malaika but appearance is hotter than anyone else. With buttons at the back and a deep cleavage, it is a risque outfit but she does complete justice to it.
She practises yoga every single day. She starts her day with Surya Namaskar. Malaika Arora is also into basic meditation and Ashtanga Vinyasa Yoga. She told GQ, "I love Ashtanga. I think for me, personally, it really works." Malaika Arora is a firm believer in intermittent fasting. The lady is setting goals for everyone out there. She is styled by Maneka Harisinghani for most of her appearances and shows, but her own personal sense of style is also fab. What do you feel about this super sexy blouse!