Salman Khan's much awaited gangster drama, Antim: The Final Truth, is gearing up for a theatrical release on November 26. It features Salman Khan as a Sikh cop for the first time in his career, with his brother in law, Aayush Sharma, portraying the role of a gangster. It's a faceoff between the two of them, with Mahesh Manjrekar as the director. Ever since the film went on floors, there have been discussions about Salman Khan's screen time in this film.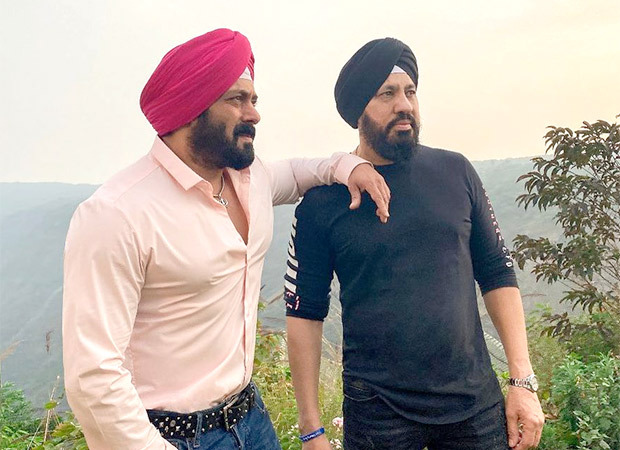 "Salman Khan has an hour long screen presence in Antim: The Final Truth. While it's not an out and out Salman film, it isn't even a cameo. The makers have followed the quintessential template of two hero film with both Salman and Aayush having an equal standing and equal screen time," a source told us.
Salman has a well devised introductory scene too in the film, which will be lapped up by the fans. "In-fact, the ones who have seen his introductory scene are already going gaga over the same. It's among his better introductions in the last few years, as its raw and real." While Salman films are usually known for his presence all through the narrative, the source tells us that his fans won't be disappointed with the manner in which Antim has been shot.
"He makes his presence felt all through the film and it's due to the sheer impact of his portrayal of a Sikh cop. Yes, Aayush Sharma is the leading man, but the template of the film is that of a two hero saga with both central characters fighting not just on screen for the final truth, but also in terms of screen time." As reported by Bollywood Hungama, Salman even added some more scenes of himself last week.
Antim: The Final Truth is produced by Salman Khan Films with Zee Studios and marks the first collaboration of Salman with Mahesh Manjrekar. The director, known for Vastav, returns to his home turf of making intense gangster drama's with Antim.